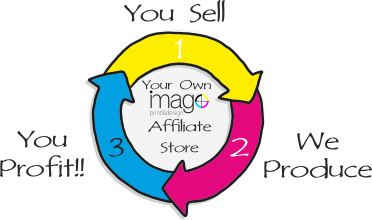 Affiliate Stores
If you're a School, Club, Association or just feeling creative, why not make money from your designs or raise funds for your cause with your own club store.
We can create your very own bespoke web store with a unique URL (website address) and it's own distictive look to create a unique online brand.
Your customers, club members or pupils can then buy your products.
You get commission on everything you sell and best of all It's also completely FREE!!
We handle all the fulfillment and shipping.......to put it simply, You sell, We produce, You profit!!
For more information, drop us a line here